The saying goes "you can't judge a book by its cover" and although that might apply in some cases, we also know that attractive packaging is very effective in marketing a product. Whatever the case, I have always felt that the wrapping on a present is part of the gift. If you agree, you will enjoy these unique ways to decorate your holiday gifts.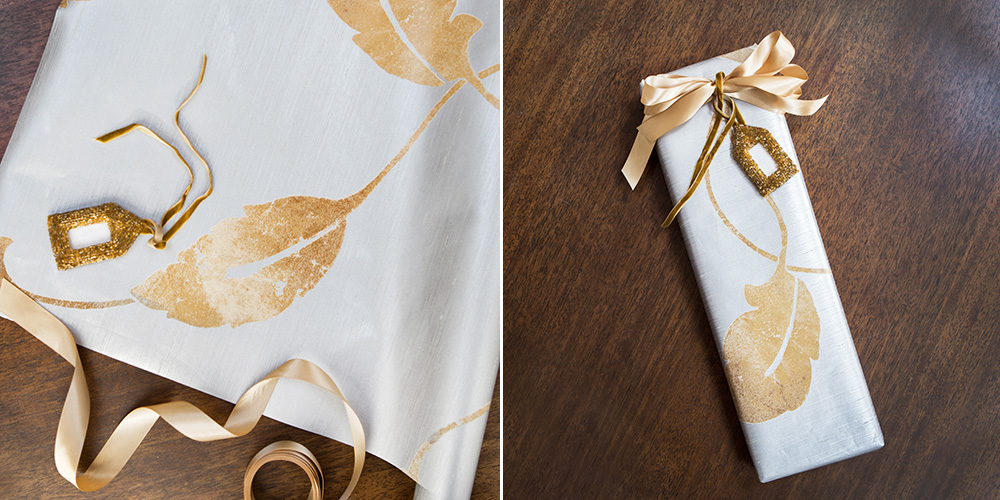 (Photo Above) Wallpaper scraps make great high quality wrap. They are budget friendly and a good way to use what might otherwise be tossed out. I added some satin ribbon and a beaded gift tag to create this elegant look. The tag opens in the back like a picture frame to insert a new "to" and "from" so that it can be reused.
(Photo Above) Holiday boxes just keep getting better and better! The sizes and designs come in such a wide variety. The box is definitely part of the gift. It can be reused as holiday home décor, as a place to store seasonal items, or as a gift box for cookies. Pretty on its own but even better when you add a ribbon and tag.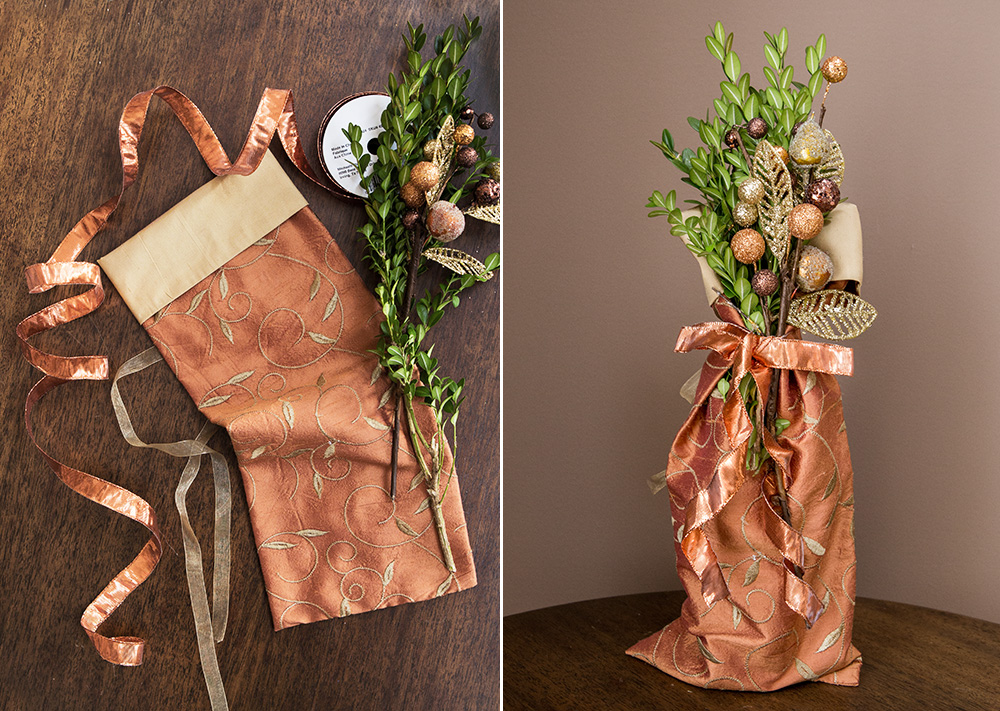 (Photo Above) How about a custom sewn fabric bag for bottled gifts? Parkway Window Works made this one for me from fabric scraps. It works beautifully for wine, bath products or most anything in a bottle. I added some live boxwood, a decorative pick and some wired ribbon that really brought it to the next level.
(Photo Above) This package is all about the ribbon. The wide grosgrain ribbon with "No Peeking" adds some whimsy to this packaging. The glossy white wrapping paper lets the ribbon and gift tag take the show. The tissue paper used inside coordinates nicely with the green ribbon.
(Photo Above) Everyone loves chalkboard paper, right? Pair it with some organic trimmings like live evergreen and berries and use jute rope for just the right look. After you've trimmed the package, personalize the message with stylized lettering using chalk. Or let the kids have a little fun and have them draw or write their name. Grandma and Grandpa will love it!
(Photo Above) This cotton fabric in holiday colors makes great gift wrap. For a real bargain, look in the scraps pile at your favorite fabric or craft store. And while you are there, look in the trimmings department for some great finds like this festive rope with tassels.
Above all, have some fun! Put on the holiday music, make some hot chocolate and get creative with your gift wrapping. You'll be sure to bring a smile to someone's face when they see how much care and thought you put into their gift.