Sometimes clients need ideas for restyling a room and other times they have their own mental picture but don't quite know how to make it come to life. That was the case with Yve Irish of Professional Organizing by Yve. Below Yve tells the story of her master bedroom makeover.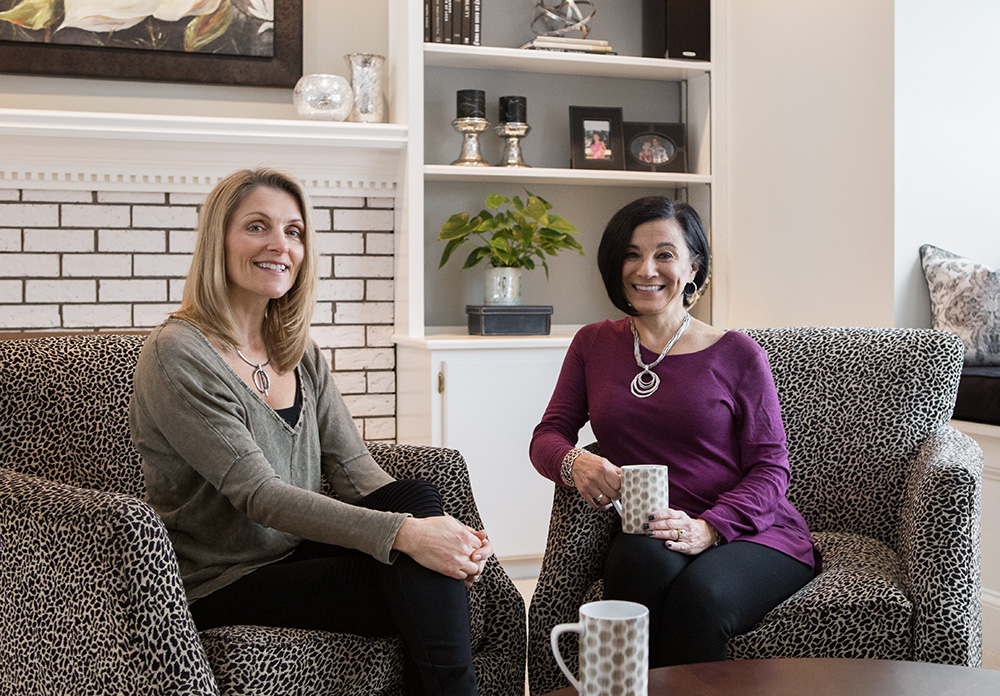 "In September of 2012 I reached out to Leona, after reading an article in the Democrat & Chronicle that featured her home staging business. I thought that we could benefit from a networking relationship, since both of us offered services that helped our clients in preparing their homes for the real estate market. We met over coffee and instantly liked each other. Since then we have had the pleasure of collaborating on a few organizing and home staging projects and have referred clients to each other that could benefit from our business services.
We have even occasionally hired each other to work on projects for our own homes. One of those projects was my master bedroom. Even though I feel like I have a fairly good eye for decorating, I went to Leona for guidance since I was going in such a different direction with the design of the room."
"My bedroom had grown tired over the years, and like in so many homes it was one of the last rooms to be redesigned. I yearned to create a sanctuary, a calming space for my husband and I to relax in after a long day. I had fallen in love with a comforter and wanted to use it as my inspiration piece (something I had learned from Leona). Even though I had a vision of what I wanted the space to look like, I needed some input to realize the dream.
The process was made so much easier with Leona's help. If I found a piece of furniture I thought might work in the space, I would run it by her and she would give me her feedback. Sometimes I would hit the mark and other times I would have to start over. When I couldn't find a fabric to cover a headboard that would match the bedspread, Leona had a resource to have a custom one made for a reasonable price. She also helped me choose paint colors for the bedroom, closet, and hallway. All of the colors harmonized beautifully with the design. Leona would give me suggestions when I felt stuck and was always game to meet at a furniture store or my home to brainstorm until we finally came up with the perfect design. Along the way, we've had some giggles, something both of us like to do with our own clients, which makes the process all the better."
"The photos speak for themselves. Thanks to Leona's help, my bedroom has been transformed into a beautiful sanctuary! Even Leah, my cat loves the new space."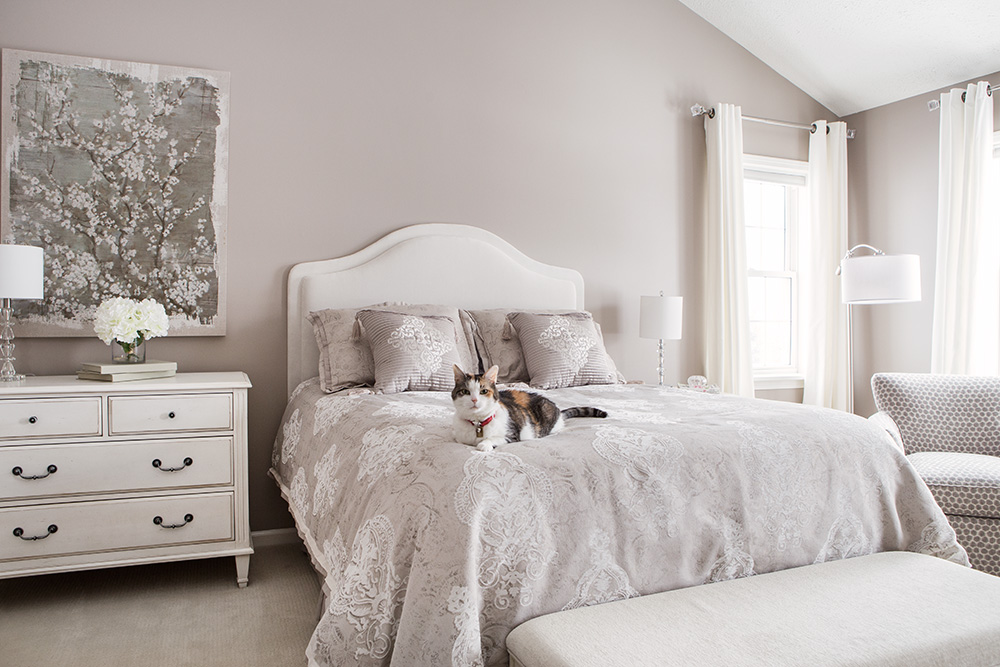 Professional Organizer Yve Irish has been helping her clients with their organizing needs since 2006. She specializes in residential organization, small business organization, as well as downsizing and move-in assistance. Yve has been a big help both to me personally and to Act Two Home Staging's clients.
To learn how she can help you organize your home, your time, and your life, visit her website at www.OrganizingbyYve.com.