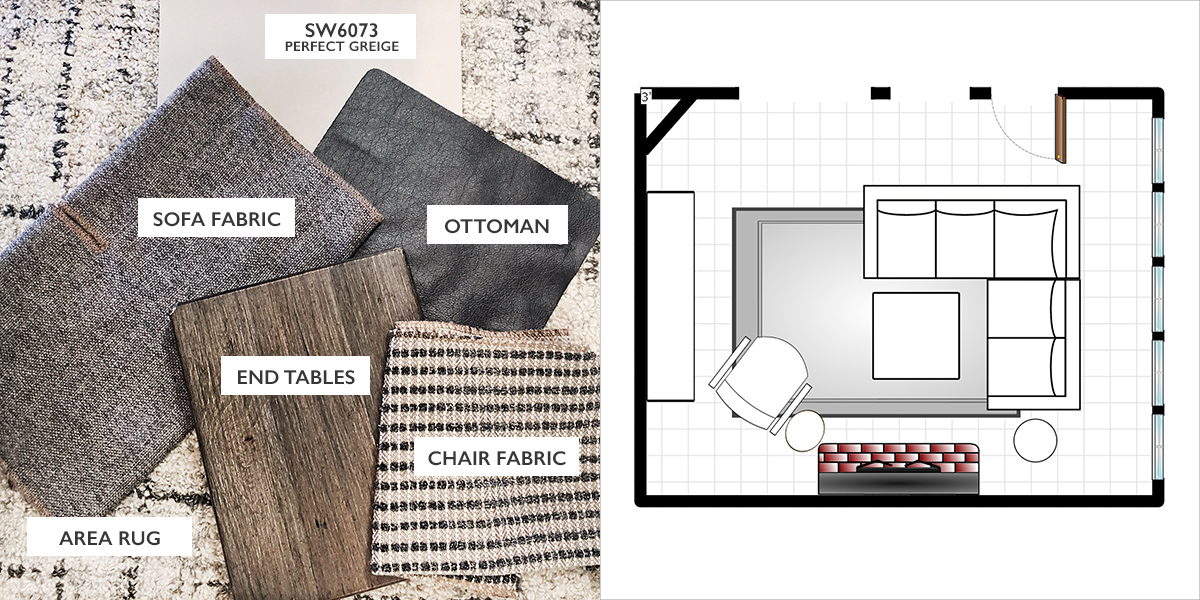 Recently we shared a design project we are working on with a NYC client who is moving from a 700 square foot apartment to a 3,000 square foot home. The family room was the priority to furnish first. Neutralizing the light blue paint color that did nothing for the wood and stone finishes was at the top of the list. We used Sherwin Williams Perfect Greige for the main walls with an upper accent wall in Spalding Grey.
(click images to view larger)
The main requirement from the client was to create a comfortable, kid-friendly room. We chose furniture from Bassett, which allowed us to custom design most pieces with different wood finishes, fabrics, and leg and arm styles. It is one of my favorite places to shop!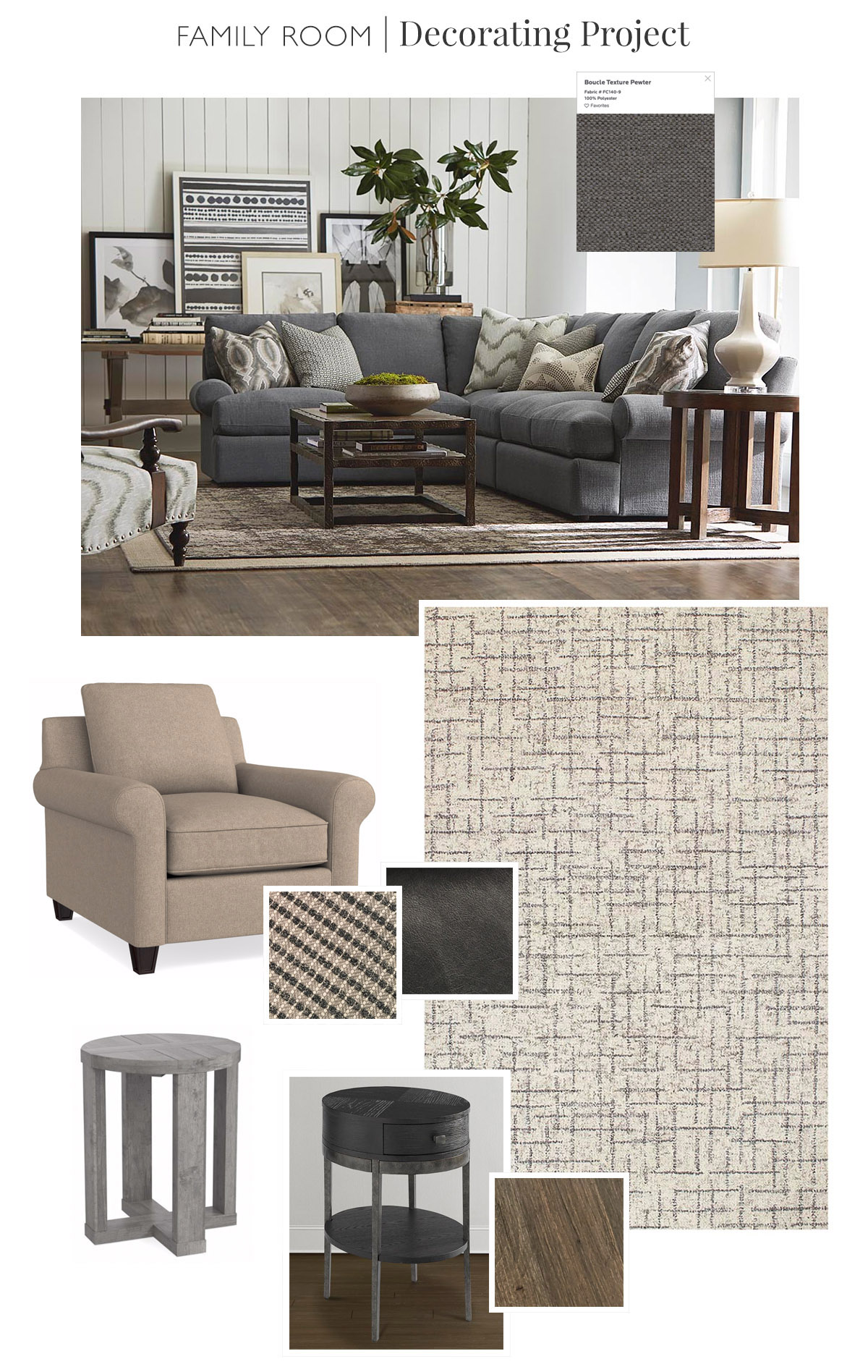 The deep sectional that comfortably seats five is upholstered in the Pewter fabric. We placed it in a floating position three feet away from the large wall of windows. The gap between the windows and sofa provides an out of sight area for toy storage and a cozy little play space for toddlers. A storage ottoman upholstered in Charcoal leather serves as a coffee table. The side tables for the sofa and chair have coordinating rather than matching wood colors. The finishes are aptly named Weathered Barn and Ember. The chair on the opposite side of the room is covered in Woven Stripe Fog, which is more of a subtle check pattern than a stripe. It is large in scale, deep and very comfortable. On the wall opposite the sofa we incorporated the client's existing 8 foot TV console that works perfectly on the 13 foot wall. For added warmth and comfort, a short shag rug with a contemporary design blended all the neutral colors and defines the sitting area. 
All of the newly purchased pieces have either soft or rounded corners to protect those little heads against falls. Next step is to add splashes of color in the accessories and wall art, which we'll share later!