Meet Joe Ventura, owner of Artwalk Tile at 28 Atlantic Avenue in Rochester's Neighborhood of the Arts.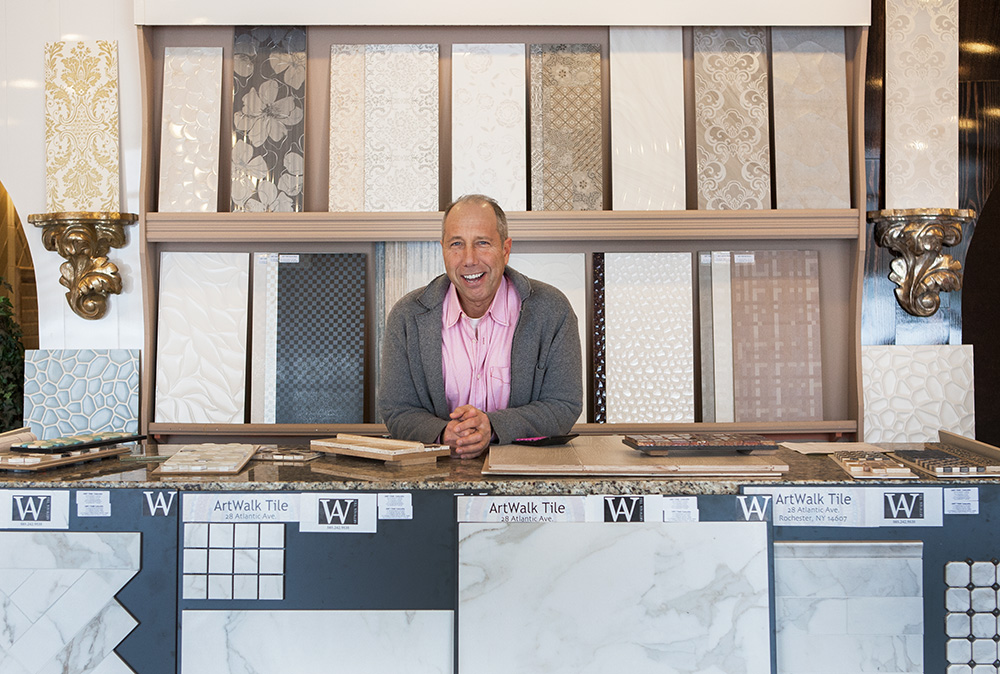 The selection of tile in the Artwalk showroom is nothing less than amazing. That being said, making a decision can become overwhelming for the average homeowner. While I highly recommend using the services of an interior designer, especially when making a large investment in your home, Joe and Donna (Joe's wife and co-owner) are a huge help to customers trying to navigate their own way through endless choices.
I designed this master bathroom using five different styles of tile, one of which was used in three different sizes. (below)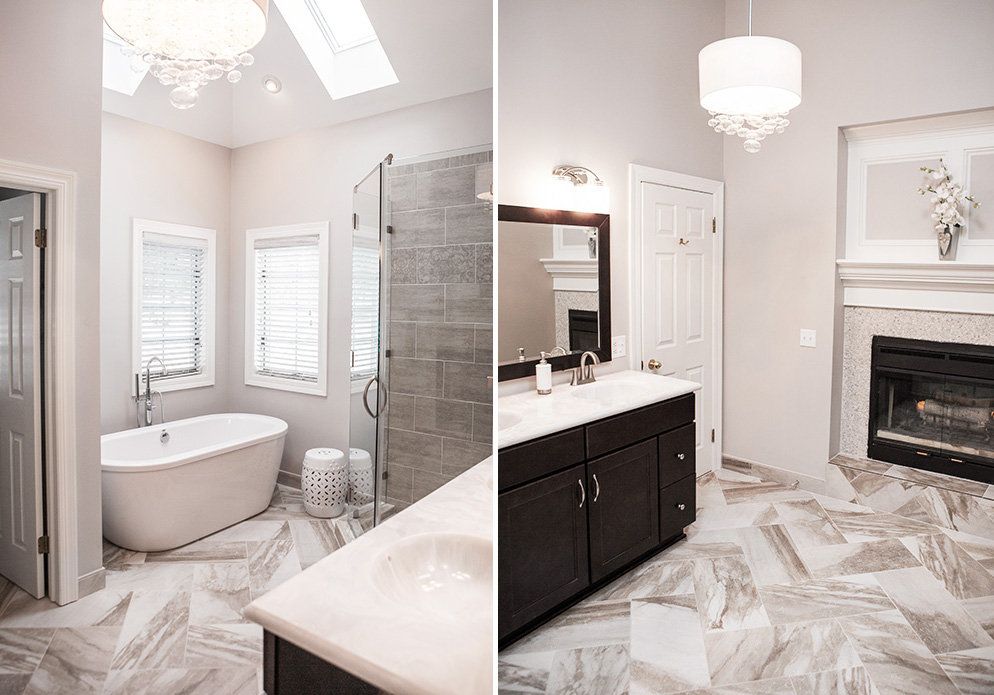 Donna was a big help to me when choosing the tile for the design. One of the goals was to use a "value priced selection" for the floor tile since it was the largest quantity. Donna led me in the right direction and this first choice became the basis for all the others. My decision to have the 12 x 24 inch tiles laid in a herringbone pattern made the ordinary look extraordinary. Because I used value priced tile, there was room in the budget for the mini pebbles used for the shower floor, wall inset for the bath products, and the fireplace trim.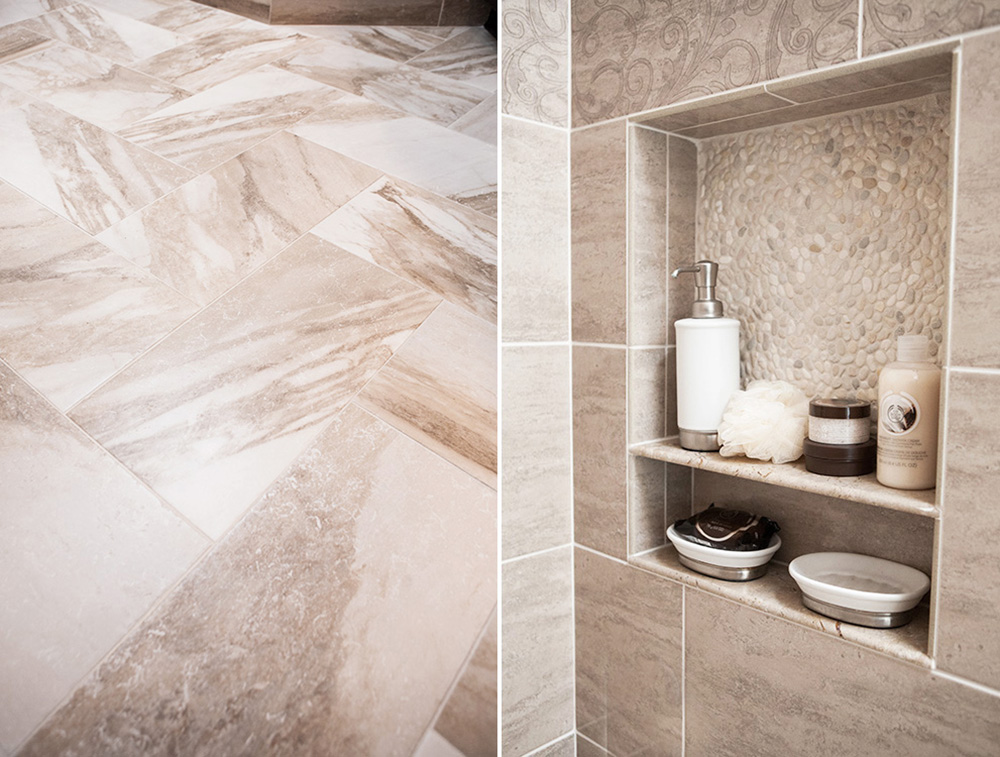 The bedroom side of the two-sided fireplace was surrounded with random, rough natural stone. (below)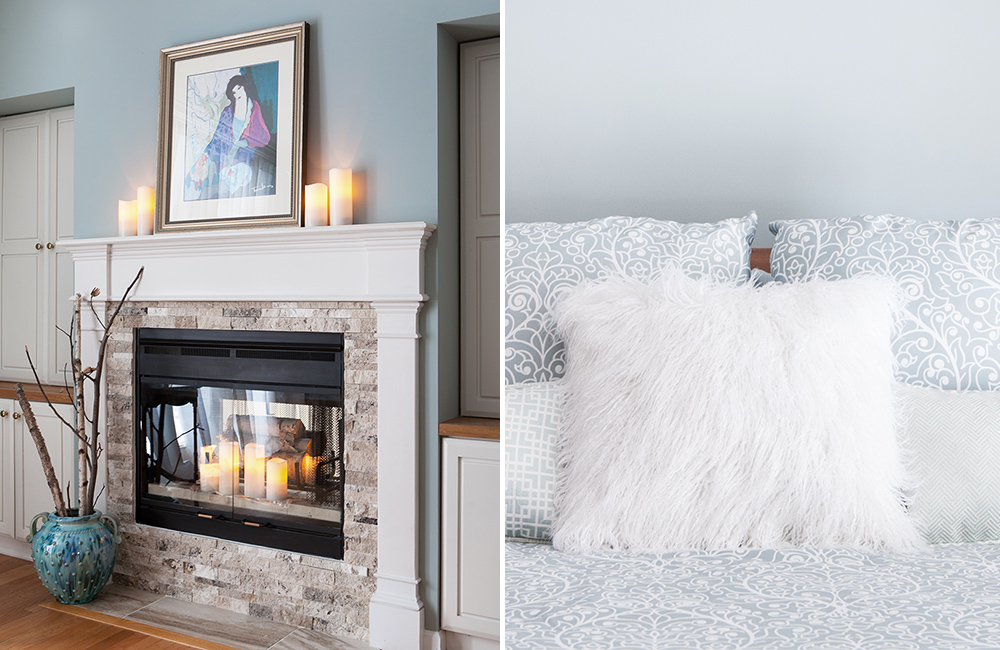 The Artwalk Tile showroom is an experience in itself! First thing you see when you walk in is the red lit up stairs. It announces the Ventura's love of art and the creativity you are about to experience throughout the showroom. It is worth a trip just to see the intricate hand tiled mannequins throughout the space! (below)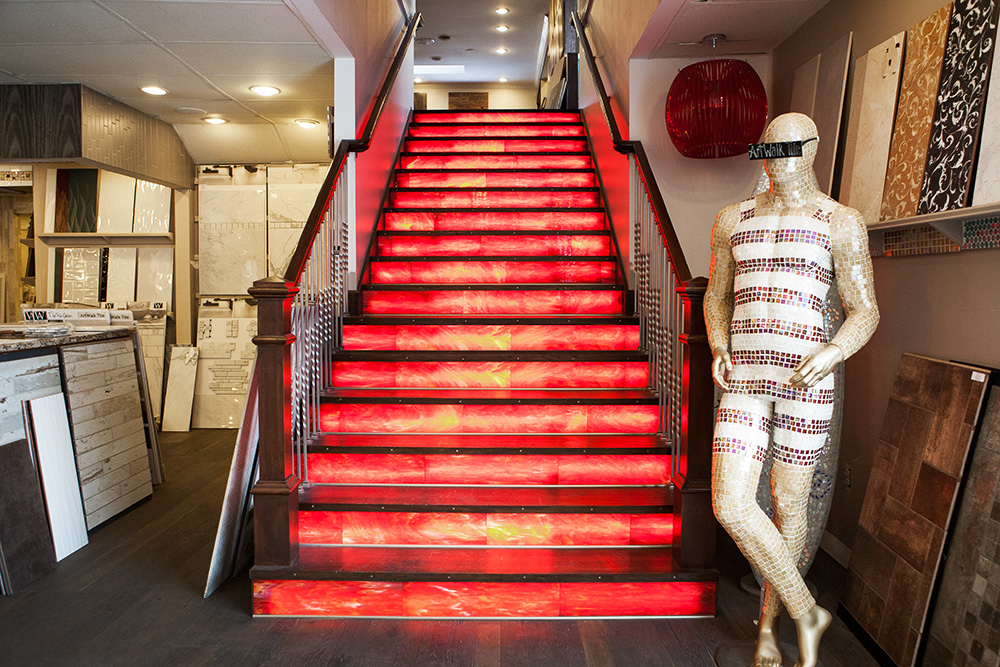 A wide variety of tile and hardwood laid in various patterns throughout the showroom floor provide inspirational samples. (below)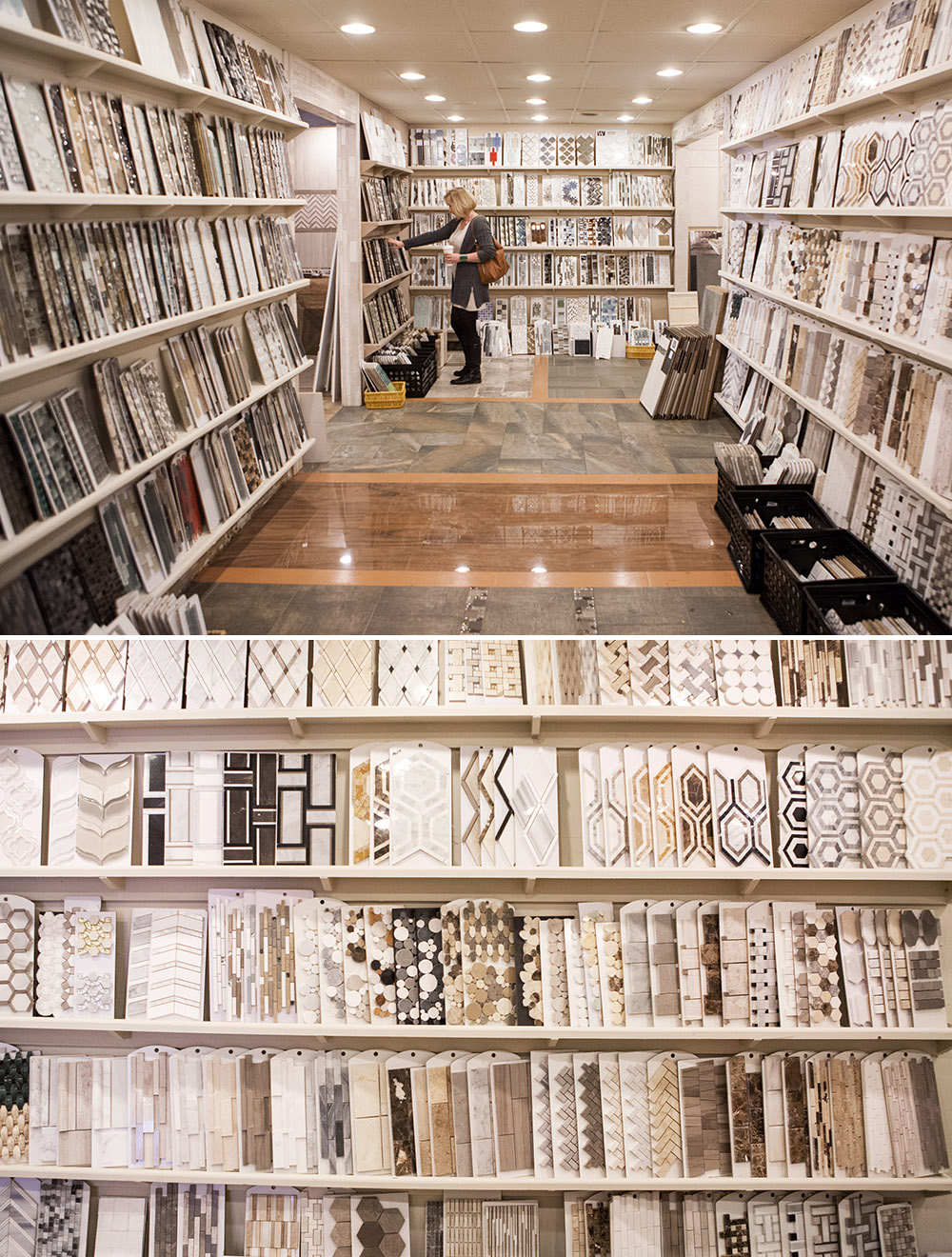 In addition to the thousands of tile options, Artwalk also has a plethora of hardwood flooring options, which have their own showroom on the second floor.