All the clients that I have worked with and the friends I have made over the last nine years know me as a home stager and an interior designer. What many may not know is that it is a second career for me. In fact, that is how the name Act Two Home Staging was selected. My first profession was property management and second (act two) is home staging and design.
My career in real estate began as a leasing agent for a multi-family apartment community and progressed from site manager to multi-site regional management and included positions as Vice President of Operations for two national property management firms. In 1997, I formed my own property management company, Estate Lee Properties. I had been in the real estate management business for over thirty years when I decided to start my home staging business.
So, long before the term "home staging" was coined and the value of staging was widely recognized, I was furnishing and decorating model apartments, lobbies and offices, ensuring that the properties I managed had "curb appeal". I always enjoyed the marketing aspects of property management because it gave me a chance to be creative and to combine my favorite hobby of decorating with my work.
When I was asked to submit a quote to stage an apartment for Rochester Housing Authority's ribbon cutting ceremony to mark the city's initiative in "changing the face of public housing", I knew I was a perfect fit. With my long history of managing government assisted, affordable housing, I know what a difference safe, decent and affordable housing (as HUD describes it) can make in the lives of families in need. It was a pleasure to transform this 1,200 square foot apartment into a warm and inviting home that anyone could be proud of.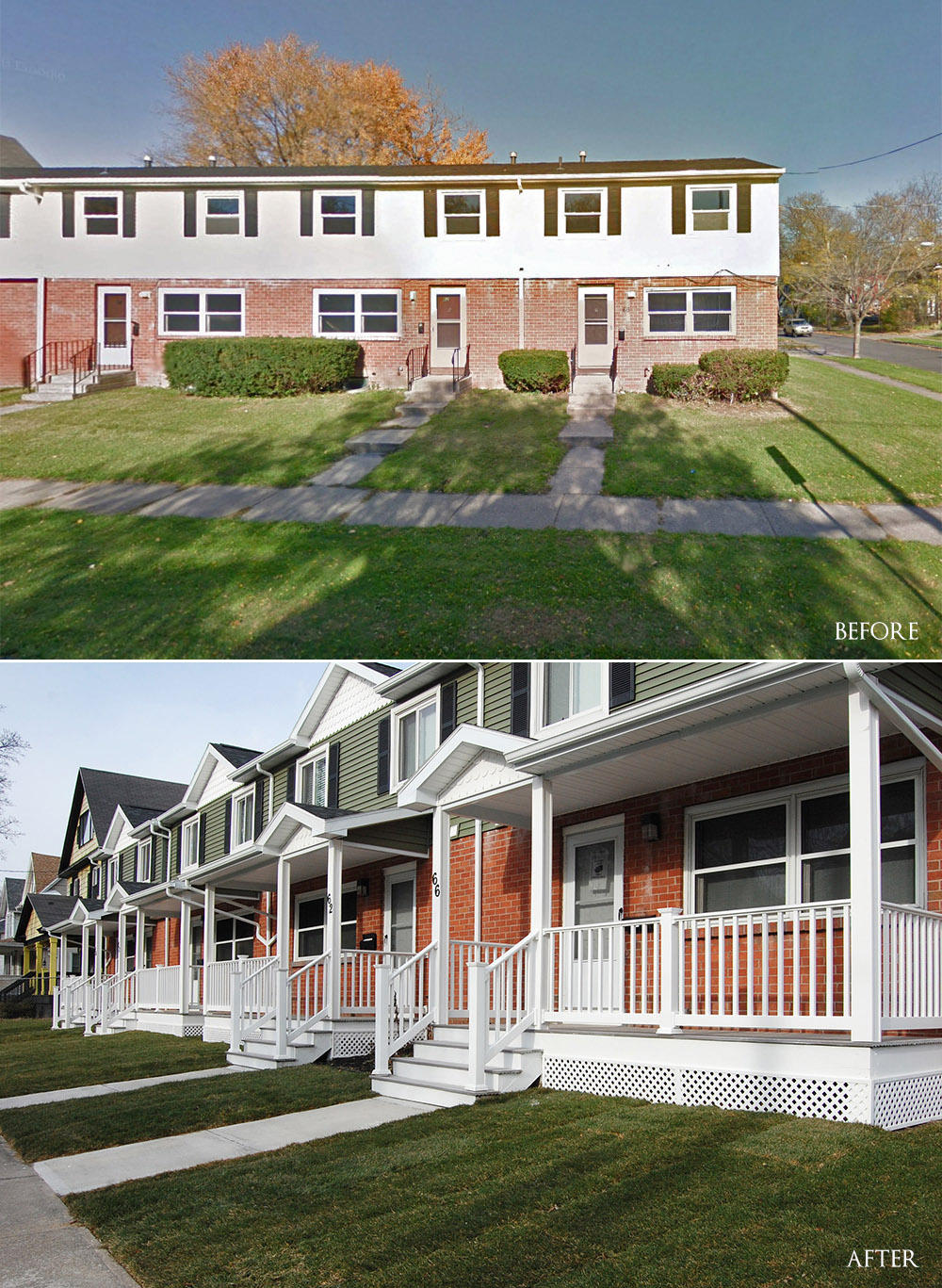 Rochester Housing Authority has done an amazing job at "changing the face of public housing" as seen in this before and after photo of a four family property located within the city of Rochester. The full article can be found on the WXXI website.
The before photos show one of the four apartments after it was totally rehabbed by Rochester Housing Authority but still vacant. The after photos show the rooms staged by Act Two Home Staging.
It gave me great pleasure to play a part in Rochester Housing Authority's quest to change the face of public housing and improve the lives of people in my city. This is the first of many projects that will be rehabbed by Rochester Housing and I look forward to an ongoing relationship with them.