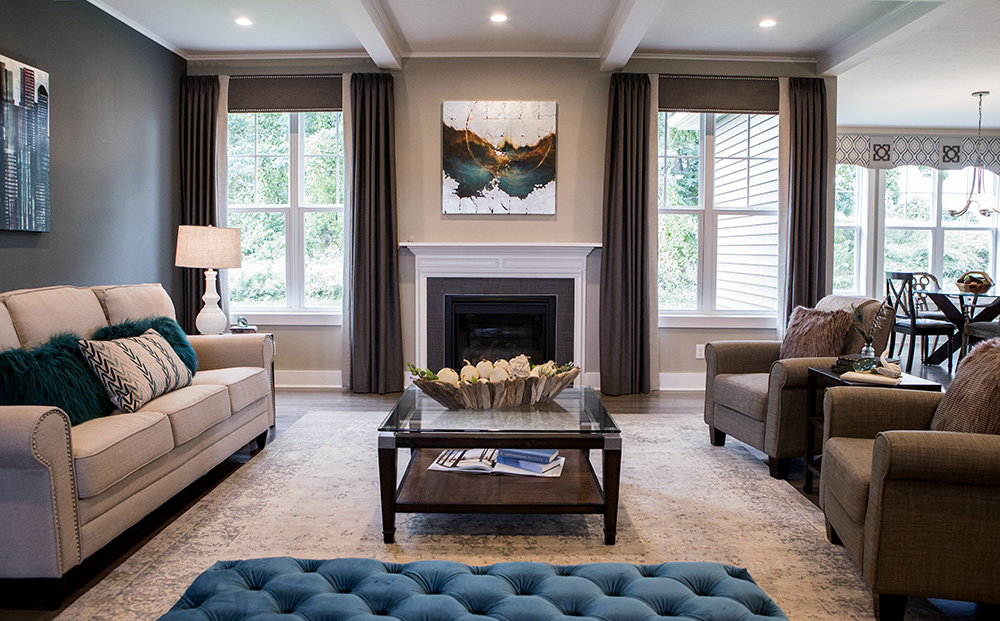 I was excited about staging the Gerber Homes house currently for sale at 24 Aden Hills at the Wilshire Hills development in Pittsford, NY. Having a blank canvas is this home stager's dream! And while it wasn't completely blank, it had the grey toned walls and finishes that make it easier to do on trend staging.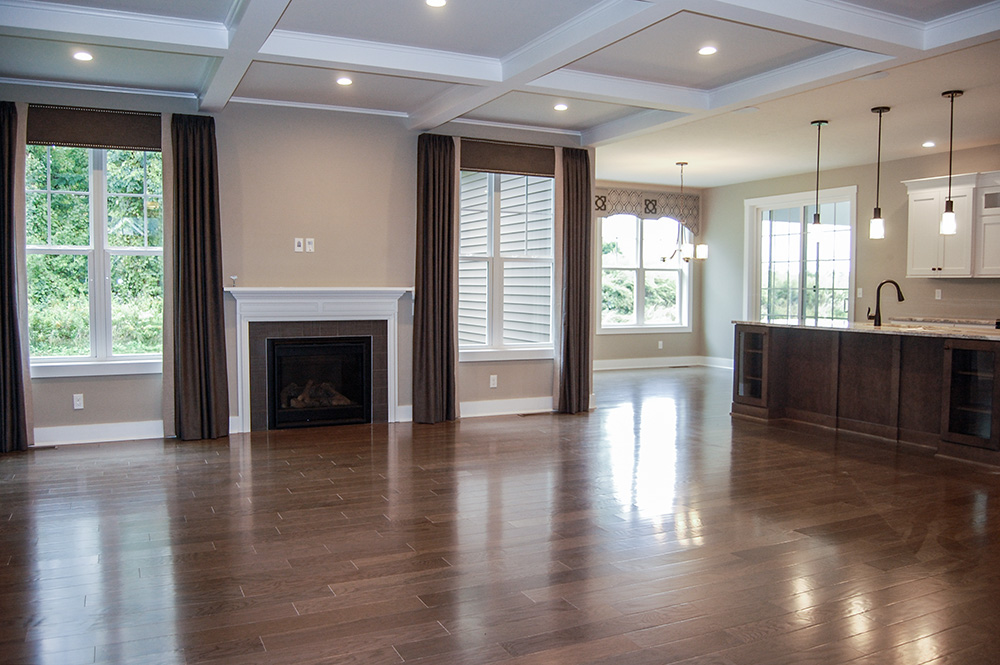 According to color expert Marie Killiam,  "… we are currently in the middle of a 10-year neutral trend cycle with grey." While grey may be mid-cycle in most locations, it has only been widely embraced in the Rochester, NY area the past year or so. I have been using it in decorating and design projects for quite some time, but that has not been the case for most of my home staging jobs.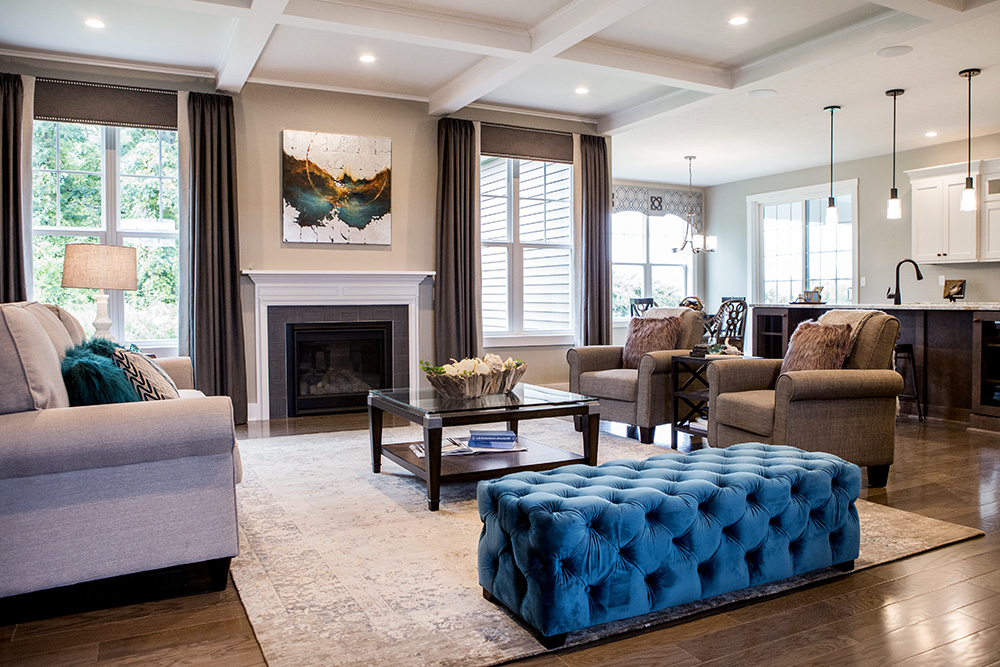 For this project, I called on the Nan Miller Gallery and Oriental Rug Mart to give this home its high-end appeal. The artwork and area rug are the crown jewels of the space. You will note in the photos that these pieces don't steal the show, but rather they enhance the space. The muted colors in the area rug blend seamlessly with the flooring. The organic abstract over the fireplace by local artist, Brian O'Neill was the inspiration for the turquoise accents throughout the living area.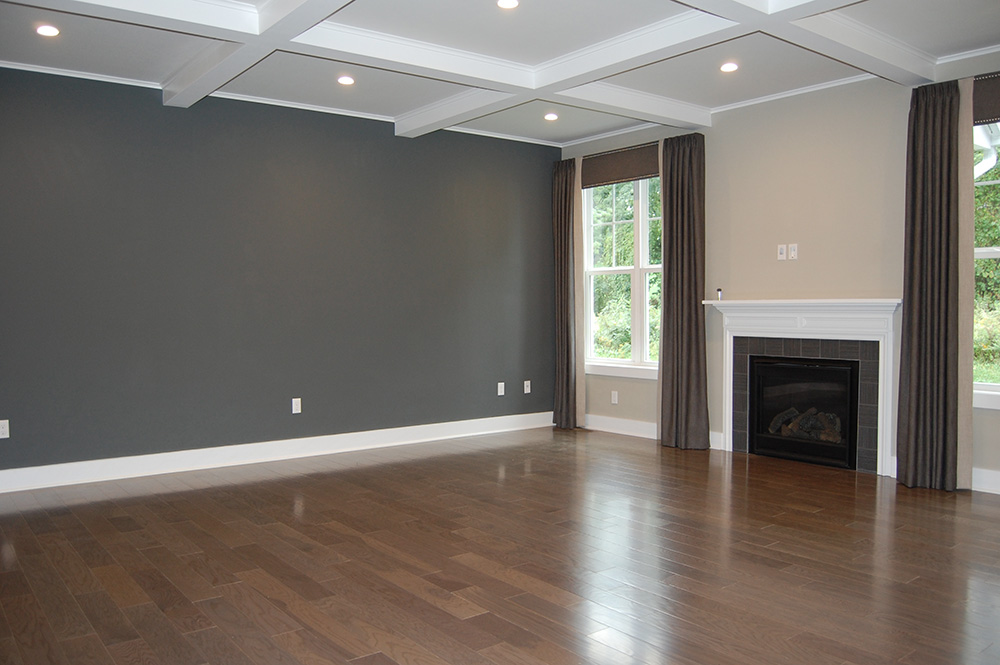 I selected pieces from three other artists whose work blended well together. Elena Lobanowa's "Electric City" looks like it was commissioned for the space over the sofa in the living room as does Hamilton Aguiar's "Magic Pond" in the hallway. Who wouldn't be tempted to purchase these pieces with the home?
As with all of my home staging projects, I kept the decorating simple and the furnishing to a minimum. The sideboard in the dining area was a light colored piece that I purchased from Ethan Allen many years ago. I hired Julie Knight of Centsibly Chic to update it with a lightly distressed cream-colored base and an espresso finished top. This along with the mismatched chairs gives the space a collected look.
In the master bedroom, I kept the colors soft. The bedding color is taupe with throw pillows that combine gray with taupe and just a hint of a lighter shade of the turquoise accent used in other parts of the home. The "Hanging Orchid" oil painting by Bridget Bossart-Van Otterloo added a bit of pale pink and an orchid theme for accessorizing.