I am working on a design project with a New York City client who is moving from a 700 square foot apartment to a 3,000 square foot home in Pittsford (upstate New York). As you would imagine, this young family does not have much furniture to fill their spacious new home. They connected with me through their real estate agent and I was hired to furnish and decorate four rooms in the home. Here is a look at the work in progress for the family room, which is their highest priority.
(click images to view larger)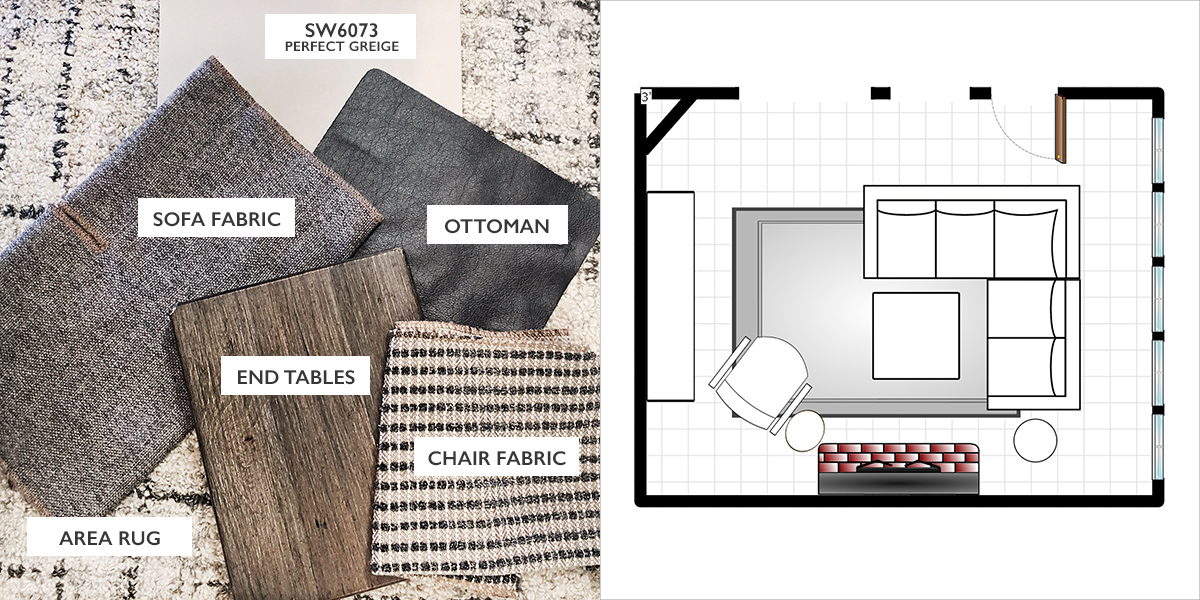 The first order of business was to change the light blue paint color that did nothing for the wood and stone finishes. I selected Sherwin Williams Perfect Greige for the main walls with an upper accent wall in Spalding Grey. It is one of my favorite neutral colors and it worked wonders with the brick fireplace!
The neutral palette is complete and now it's time for splashes of color in the accessories and wall art. My client's instructions were "function over fashion" but I believe we accomplished both!
(photo above) Kitchen wall color is Sherwin Williams Versatile Gray 6072.