What our clients have to say about Leona Piro Interiors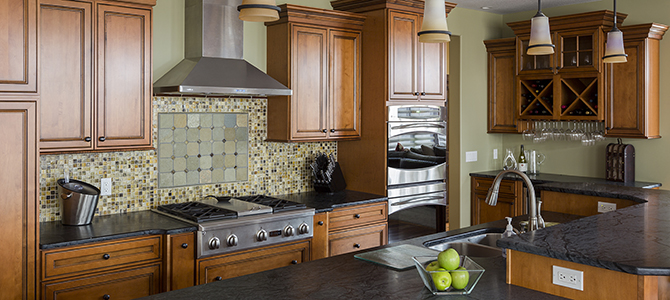 When I asked that your company be contacted, it was because I knew of your awesome work and needed your insight. The homeowners took your comments, painted and changed the look of the home, and it has since sold and will be closing in 3 weeks. Thank you for your assistance! We will be continuing to do business with you.
Leona is a true professional who is able to keep the final goal of selling the home always in mind.
Leona's design talents are clear from the start. While this was invaluable for staging our home, we also were given lessons and recommendations that we can take with us to our new home. Because Leona worked with our furnishings, she was able to teach me about their placement and I will be able to implement that long term, making her consultation even more valuable. We had many ways to reinforce our own views as the result of Leona's work. When our realtor came for another walk through, after the staging, he was so impressed by how our home looked even more attractive. After this visit, he recommended a higher asking price than he had originally suggested! Feedback from buyers and visiting realtors was also so positive. So positive, that our home sold in 48 hours!
The house sold quickly and I believe your advice and hard work on the staging details really helped make that happen. A very professional and five-star job for sure. I cannot recommend you highly enough to others. It was the first time we've staged a house for sale, but it will not be our last. Next time, I'm starting from the day I move in! Can we book you now?
Thank you so much for helping us stage our house! Jay and I are both so grateful for all your help. You are so talented and so kind. Honestly, I can't get over how incredibly gifted you are. It was fascinating to watch you work. You were thoughtful, efficient, creative, tactful and kind all at the same time. We LOVE the end product! Can't even believe this is our house! Looking forward to having you come over to our new home and help us there. Thanks again, Leona. You are wonderful!
Thank you very much for all of your hard work! After 5 houses under our belt, I will always recommend staging as a major player to sell! I have realized a few things in this process. The one fact is that if the sellers really listen to you, and do everything that you have suggested, they are sold immediately upon or just after the open house. It truly is amazing!

Working with you and seeing you in action is critical! You have such a wonderful way with the sellers and never become overbearing. I appreciate that and so does my sellers. There have been a few delicate situations regarding their animals and you handled it so smoothly! After 23 years in this business I thought I had seen it all! Working with you has been my NEW adventure for every listing!

It is a pleasure working with you and I hope it does not stop! I have to agree that the cost of staging before listing is much better for my sellers than going through the headache of showing again and again. Then with no offers, they have to finally do a $5000 price reduction! My sellers are believers as I am!
Again, thank you for all of your hard work! See you at the next listing!
I want to extend my sincere thanks to you for helping to stage my home. Your ideas truly exceeded my expectations. When you saw the home, it was very early in the process. You had great vision at a time when I couldn't see the big picture. You gave me concrete ideas in each room which significantly improved each room and helped the home to flow better. You were organized, efficient and very creative. The transformation has been nothing short of dramatic and I couldn't have done it without you. I am grateful and am looking forward to singing your praises.
You have two raving (though very tired) fans! My clients have completed almost all of of your recommendations and it all made a big difference! Adrienne commented more than once about your professional grace and disciplined approach to the task. Thank you! And you made me look good too.
We are just amazed at the difference adding a neutral paint color to our walls has made in our house. It really feels so much more like our house now. The green you picked for Rosie's room was just absolutely perfect! We surprised her with her new bedroom on Christmas morning and she was speechless (doesn't happen much with her!) Thank you for your help and for making our house feel more like ours. No more cold, sterile walls!
Working with Leona has been magical. Through her unique mix of creativity, sense of asthetics and color, she is able to transform a home into an inviting, warm, homey experience for potential buyers. I would highly recommend Leona to any home seller or Realtor looking to make their home stand out, get a quicker sale and a higher home sale price!
Both my business partner, Karen Hill, and I are delighted to have met and worked with Leona during our first Homearama experience. She made it so easy with her business contacts and relationships for us to furnish our room with the finest furniture to showcase our design concept. She is an exceptionally talented and highly competent home stager.
I have good news! We accepted an offer on our home today! I implemented many of your suggestions and the buyers like the way that the home looks – so much so that they included much of the furniture in the sale. Thank you very much for your insight and fresh perspective. I appreciate all that you have done.
We are real estate investors who recently used the services of Act Two Home Staging (Leona Piro) to help us stage one of our properties. We had never used this type of service before and were not sure if it would be beneficial. Much to our surprise, it was a fabulous experience both working with Leona and with the results it brought.

She was very professional and took care of everything. Her choices were perfect for the property. We made the initial phone call and she took care of all of the rest. The decorating made the house looked lived in and brought us a buyer within weeks.

We were so happy with her services that we intend to use her in the future and would recommend her to anyone looking to get the highest offers in the shortest amount of time for their properties.
Many thanks for the wonderful job you did with my clients home. With your good work, we will be able to bring their property to market more quickly and for a greater price than might have otherwise been possible. My clients were very apprehensive but now are very pleased with the outcome. Your approach and suggestions were very well received. Thank you!
My biggest regret is not getting Leona's advice ten years ago when we moved in. No matter what the size or value of a home, I believe her expertise can help to transform the living space into something special. Even with artistic flare of decorating, a fresh eye can bring fresh insight. I would recommend Leona Piro to anyone who is looking to put his or her home on the market. My advice would be to do it before getting the realtors appraisal, for maximum benefit.
I cannot recommend someone more highly! Leona brings dedication and energy to your home staging, and when she's done, your home will be ready to sell in every way. The proof is in the results. Leona staged my home for sale. We put it on the market and within three days, we had two full price offers. And this was a buyer's market! We had a third interested party as well, but they couldn't present a non-contingent offer. In the end, our house sold for nearly $10,000 over asking price. We felt so fortunate that our home sold so quickly and I give Leona tons of credit. She made our home look like new and appealing to nearly every buyer's taste. In addition, she is delightful to work with. She got things done quickly and efficiently and always returned phone calls or did the necessary follow-up work. She made me feel good about the assets that my home had and she did everything to highlight those for the buyer. When she had a suggestion for improvement, she always had a great way of making it so I never felt as though my decorating skills were inadequate or somehow subpar.
Act Two Home Staging's expertise helped make this Homearama house amazing! Coupled with an eye for good taste, and incredible attention to detail, Leona's special touches made this home a place we're all very proud to be a part of. Leona's motivation to get things done in a timely manner was invaluable.
My husband and I had the good fortune to meet Leona as we were building a new home. Leona was invaluable in her knowledge and exceptional style. She has an enormous cache of people and places. She opens up and guides her clients through. We were able to choose, with her guidance and careful eye on design, everything from furniture and fabrics for window treatments and upholstery to lighting, paint colors, carpeting, tile and even wood flooring. Leona has a real flair in art and all the special touches of decor that turns ordinary into a flow of marvelous! Leona is gracious, informed and experienced and made our overwhelming commitment such a pleasure. Best of all, and the part of the whole experience I treasure, was the beautiful friend I earned in Leona. She made me laugh and relax and we shared good feelings. Leona was genuinely caring of how our home would become a place we love so much. I was always anxious to spend my time near her because her positive attitude was completely delightful!