Interior designers have access to products and services not available to the general public. Here we talk about one area of custom home decor, items made from fabric.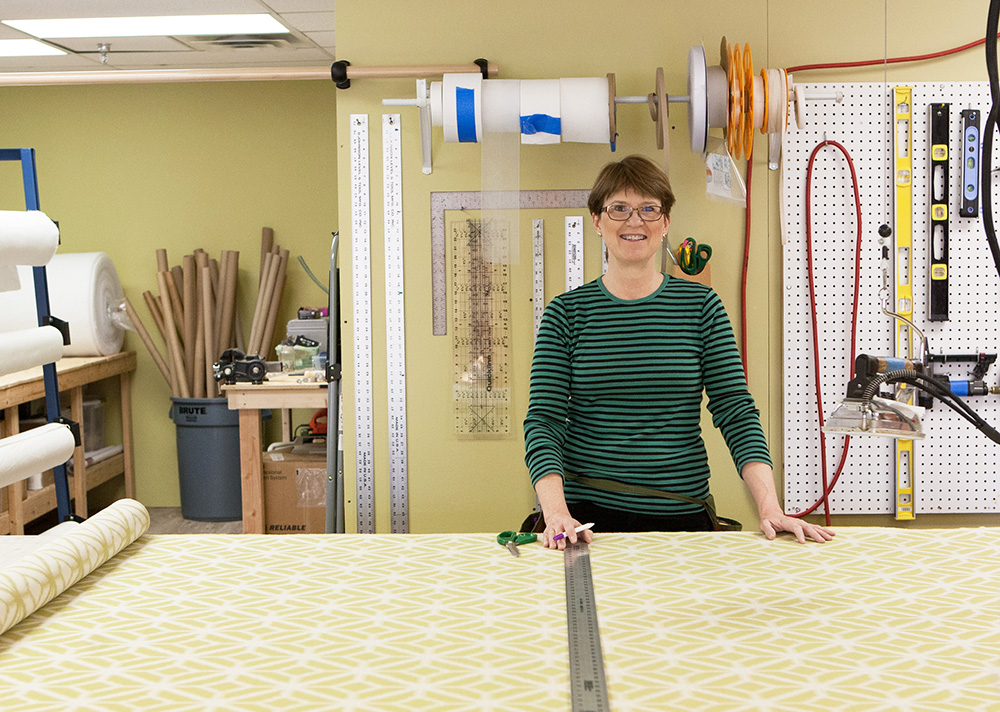 Meet Peggy Morgans, owner of Parkway Window Works, a to the trade workroom serving interior designers in Rochester and Upstate NY. Leona Piro Interiors uses Peggy's services for all our clients custom sewing projects. Services include draperies, valances, cornices, headboards, pillows, cushions, bedspreads, dust ruffles, table skirts and more. The quality and service Peggy provides is always top notch! Kristin and I took a tour of her new workroom in Fairport to find out more about her process.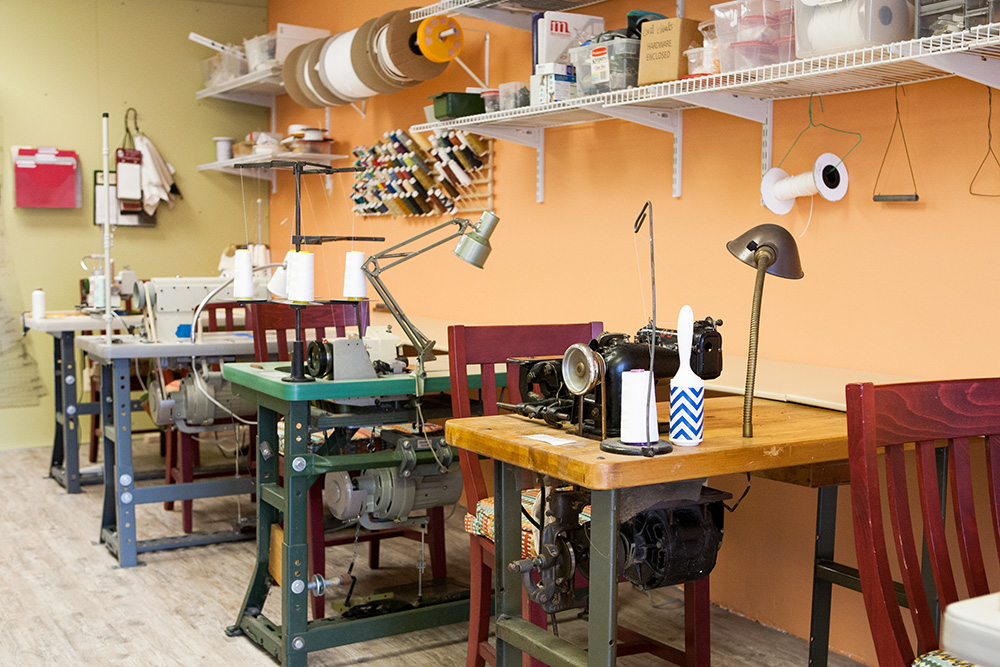 If it's made of fabric and for the home, Parkway Window Works makes it! Their workroom has multiple 10 foot long work tables that allow them to make very long and very wide draperies. Five different sewing machines line the wall to work with heavy duty upholstery fabric as well as light weight sheers. Specialty machines are used for blind hemming, serging, and ruffling. Two boiler irons mounted on an overhead track system control the heat and steam for ironing even the most delicate fabrics.
Peggy stocks multiple types and colors of lining, a rainbow of thread colors, and welt cord from micro to jumbo size. She only uses the best supplies to complement the beautiful fabrics chosen by designers. Leona Piro Interiors carries the line Greenhouse Fabrics and also has direct access to Designers Library located in Rochester where we can select from thousands of manufacturers to find the perfect fabric for our clients.
I love seeing that my designs have come to life when I pick up my clients custom pillows from Parkway! View more of Peggy's work for past client projects HERE and HERE.