Fall is such a spectacular season! The scenery and temperatures make it one of the best times of the year in upstate New York. My only complaint is that it doesn't last long enough and gets cut shorter still by the early start of winter holidays. So if you haven't yet decorated your home for fall, here are some quick and easy tips.
Add Warm Textures – Bring out the cozy blankets and deeply textured pillows. It's time for fur, flannel, cable knit, and wool, just to name a few. Layering adds to that feeling of warmth and comfort.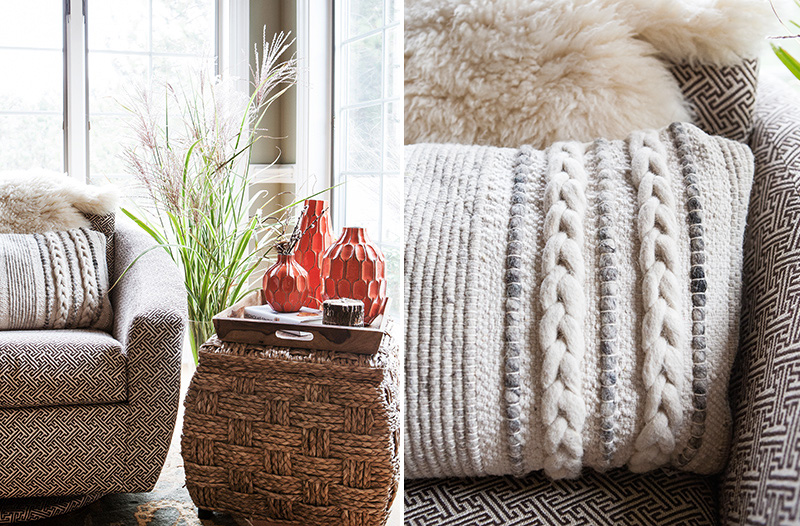 Use Organic Elements – Woven rattan, warmly finished wood, tree stumps, pussy willows, tall reeds, pumpkins, gourds and branches of all sorts are great ways to bring the outdoors in.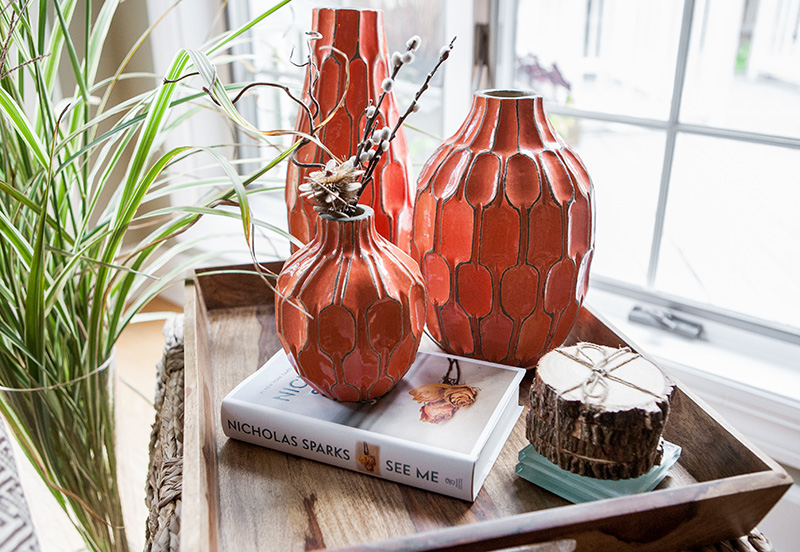 Accessorize with Autumn Colors – Varying shades of orange, red, gold, and green make perfect fall accents. Use solid colors like the orange honeycomb vases and pumpkin arrangements for a big pop of color or use a blend of colors as shown in the sunflower artwork, the wreath, and the arrangement of gourds.